Announcing YALSA's 2015 Teens' Top Ten!

The Teens' Top Ten is a "teen choice" list, where teens nominate and choose their favorite books of the previous year. Nominators are members of teen book groups in sixteen school and public libraries around the country. Nominations are posted during National Library Week, and teens across the country are encouraged to read as many nominees as they can over the summer. Readers ages twelve to eighteen will then vote online between August and Teen Read Week to select their favorites.  The 10 titles with the most votes become the year's Teens' Top Ten.
   The Geography of You and Me by Jennifer E. Smith
Lucy and Owen meet somewhere between the tenth and eleventh floors of a New York City apartment building, on an elevator rendered useless by a citywide blackout. After they're rescued, they spend a single night together, wandering the darkened streets and marveling at the rare appearance of stars above Manhattan.
But once the power is restored, so is reality. Lucy soon moves to Edinburgh with her parents, while Owen heads out west with his father.Lucy and Owen's relationship plays out across the globe as they stay in touch through postcards, occasional e-mails, and — finally — a reunion in the city where they first met.
A carefully charted map of a long-distance relationship, Jennifer E. Smith's new novel shows that the center of the world isn't necessarily a place. It can be a person, too.
Since You've Been Gone by Morgan Matson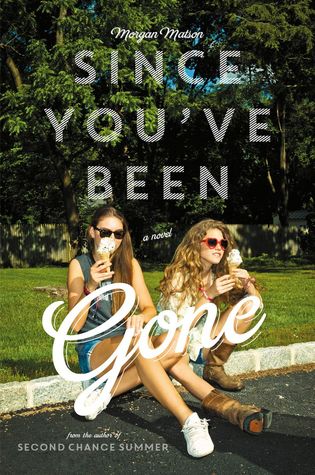 It was Sloane who yanked Emily out of her shell and made life 100% interesting. But right before what should have been the most epic summer, Sloane just…disappears. All she leaves behind is a to-do list.
On it, thirteen Sloane-inspired tasks that Emily would normally never try. But what if they could bring her best friend back?
Apple picking at night? Okay, easy enough.
Dance until dawn? Sure. Why not?
Kiss a stranger? Um…
Emily now has this unexpected summer, and the help of Frank Porter (totally unexpected), to check things off Sloane's list. Who knows what she'll find?
Go skinny-dipping? Wait…what?
The Kiss of Deception by Mary E. Pearson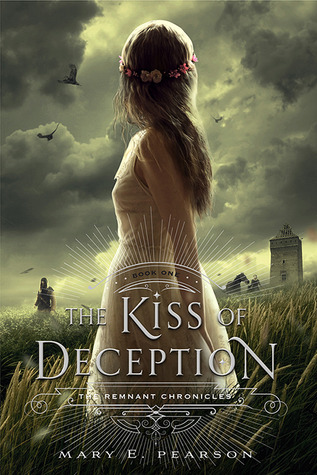 A princess must find her place in a reborn world.
She flees on her wedding day.
She steals ancient documents from the Chancellor's secret collection.
She is pursued by bounty hunters sent by her own father.
She is Princess Lia, seventeen, First Daughter of the House of Morrighan.
The Kingdom of Morrighan is steeped in tradition and the stories of a bygone world, but some traditions Lia can't abide. Like having to marry someone she's never met to secure a political alliance.
Fed up and ready for a new life, Lia flees to a distant village on the morning of her wedding. She settles in among the common folk, intrigued when two mysterious and handsome strangers arrive—and unaware that one is the jilted prince and the other an assassin sent to kill her. Deceptions swirl and Lia finds herself on the brink of unlocking perilous secrets—secrets that may unravel her world—even as she feels herself falling in love.
The Young Elites by Marie Lu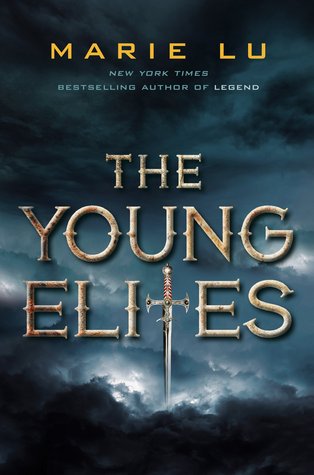 I am tired of being used, hurt, and cast aside.
It is my turn to use. My turn to hurt.

Adelina Amouteru is a survivor of the blood fever. A decade ago, the deadly illness swept through her nation. Most of the infected perished, while many of the children who survived were left with strange markings. Adelina's black hair turned silver, her lashes went pale, and now she has only a jagged scar where her left eye once was. Her cruel father believes she is a malfetto, an abomination, ruining their family's good name and standing in the way of their fortune. But some of the fever's survivors are rumored to possess more than just scars—they are believed to have mysterious and powerful gifts, and though their identities remain secret, they have come to be called the Young Elites.
Teren Santoro works for the king. As Leader of the Inquisition Axis, it is his job to seek out the Young Elites, to destroy them before they destroy the nation. He believes the Young Elites to be dangerous and vengeful, but it's Teren who may possess the darkest secret of all.
Enzo Valenciano is a member of the Dagger Society. This secret sect of Young Elites seeks out others like them before the Inquisition Axis can. But when the Daggers find Adelina, they discover someone with powers like they've never seen.
Adelina wants to believe Enzo is on her side, and that Teren is the true enemy. But the lives of these three will collide in unexpected ways, as each fights a very different and personal battle. But of one thing they are all certain: Adelina has abilities that shouldn't belong in this world. A vengeful blackness in her heart. And a desire to destroy all who dare to cross her.
 The Bane Chronicles by Cassandra Clare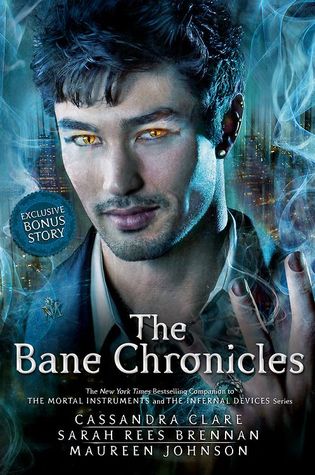 Fans of The Mortal Instruments and The Infernal Devices can get to know warlock Magnus Bane like never before in this collection of New York Times bestselling tales, in print for the first time with an exclusive new story and illustrated material.
This collection of eleven short stories illuminates the life of the enigmatic Magnus Bane, whose alluring personality, flamboyant style, and sharp wit populate the pages of the #1 New York Times bestselling series, The Mortal Instruments and The Infernal Devices.
Originally released one-by-one as e-only short stories by Cassandra Clare, Maureen Johnson, and Sarah Rees Brennan, this compilation presents all ten together in print for the first time and includes a never-before-seen eleventh tale, as well as new illustrated material.
 Heir of Fire by Sarah J. Maas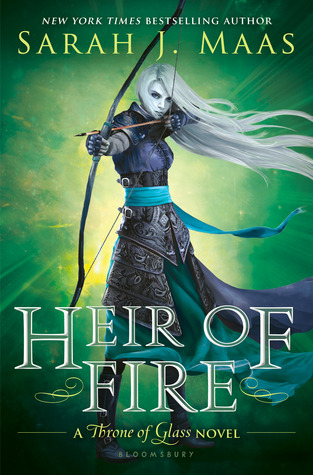 Celaena Sardothien has survived deadly contests and shattering heartbreak—but at an unspeakable cost. Now she must travel to a new land to confront her darkest truth…a truth about her heritage that could change her life—and her future—forever.
Meanwhile, brutal and monstrous forces are gathering on the horizon, intent on enslaving her world. To defeat them, Celaena must find the strength to not only fight her inner demons but to battle the evil that is about to be unleashed.
The king's assassin takes on an even greater destiny and burns brighter than ever before in this follow-up to the New York Times bestselling Crown of Midnight.
 

My Life with the Walter Boys by Ali Novak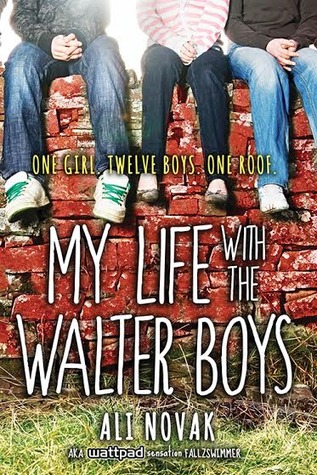 Jackie does not like surprises. Chaos is the enemy!
The best way to get her successful, busy parents to notice her is to be perfect.
The perfect look, the perfect grades-the perfect daughter. And then…
Surprise #1: Jackie's family dies in a freak car accident.
Surprise #2: Jackie has to move cross-country to live with the Walters–her new guardians.
Surprise #3: The Walters have twelve sons. (Well, eleven, but Parker acts like a boy anyway)
Now Jackie must trade in her Type A personality and New York City apartment for a Colorado ranch and all the wild Walter boys who come with it. Jackie is surrounded by the enemy-loud, dirty, annoying boys who have no concept of personal space. Okay, several of the oldest guys are flat-out gorgeous. But still annoying. She's not stuck-up or boring-no matter what they say. But proving it is another matter. How can she fit in and move on when she needs to keep her parents' memory alive by living up to the promise of perfect?
  To All the Boys I've Loved Before by Jenny Han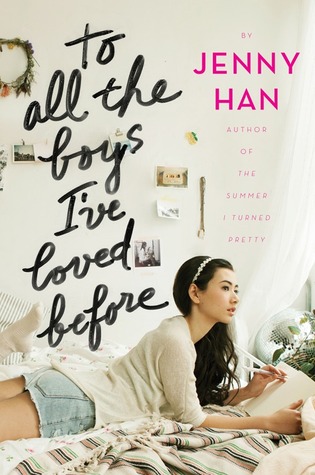 To All the Boys I've Loved Before is the story of Lara Jean, who has never openly admitted her crushes, but instead wrote each boy a letter about how she felt, sealed it, and hid it in a box under her bed.
But one day Lara Jean discovers that somehow her secret box of letters has been mailed, causing all her crushes from her past to confront her about the letters: her first kiss, the boy from summer camp, even her sister's ex-boyfriend, Josh. As she learns to deal with her past loves face to face, Lara Jean discovers that something good may come out of these letters after all.
  I Become Shadow by Joe Shine
Ren Sharpe was abducted at fourteen and chosen by the mysterious F.A.T.E. Center to become a Shadow: the fearless and unstoppable guardian of a future leader. Everything she held dear—her family, her home, her former life—is gone forever.
Ren survives four years of training, torture, and misery, in large part thanks to Junie, a fellow F.A.T.E. abductee who started out as lost and confused as she did. She wouldn't admit it was possible to find love in a prison beyond imagining, but what she feels for Junie may just be the closest thing to it.
At eighteen they part ways when Ren receives her assignment: find and protect college science student Gareth Young, or die trying. Life following a college nerd is uneventful, until an attack on Gareth forces Ren to track down the only person she can trust. When she and Junie discover that the F.A.T.E. itself might be behind the attacks, even certain knowledge of the future may not be enough to save their kidnappers from the killing machines they created.
 

The Shadow Throne by Jennifer Nielsen
One war.
Too many deadly battles.
Can a king save his kingdom, when his own survival seems unlikely?
War has come to Carthya. It knocks at every door and window in the land. And when Jaron learns that King Vargan of Avenia has kidnapped Imogen in a plot to bring Carthya to its knees, Jaron knows it is up to him to embark on a daring rescue mission. But everything that can go wrong does.
His friends are flung far and wide across Carthya and its neighbouring lands. In a last-ditch effort to stave off what looks to be a devastating loss for the kingdom, Jaron undertakes what may be his last journey to save everything and everyone he loves. But even with his lightning-quick wit, Jaron cannot forestall the terrible danger that descends on him and his country. Along the way, will he lose what matters most? And in the end, who will sit on Carthya's throne?
Rousing and affecting, Jaron's adventures have thrilled and moved readers in The False Prince and The Runaway King. Journey once again with the Ascendant King of Carthya, as New York Times bestselling author Jennifer A. Nielsen brings his story to a stunning conclusion with The Shadow Throne.